Do you want to learn how to sell your California home on your own? We'll go over the process of selling a house by owner and the benefits and drawbacks.
Selling a house by owner is easier when the market favors sellers, but it is still not simple. Naturally, as a home seller, you want to get the most money out of the sale of your home.
It's natural if you want to avoid paying a real estate agent by selling your house yourself. When selling without the help of a realtor, there is the possibility of making more money, and this is where the decision of selling your home yourself turns into a great option for your financial future.
How To Sell Your Home In California For a Better Price
There are certain advantages and disadvantages to selling a home without the assistance of an agent. A homeowner who's attempting to save money by selling their own home is admirable, and it's possible. If you happen to be one of these people, make sure you understand that putting a home for sale by an owner is a lot more difficult than you might believe! But not impossible, as it is perfectly viable to sell your home for the best price. Even so, before you take the plunge, make sure you understand the disadvantages and benefits of the for sale by owner process.
Regardless of how much money you can save on closing expenses, most sellers decide that selling their home FSBO isn't worth it. As statistics demonstrate, people pursuing a For Sale by Owner aren't always marketing in the most effective places. So, bearing that in mind, let's dive deeper into the FSBO world and look at its benefits.

What Is For Sale, By Owner (FSBO)?
While For Sale by Owner in California is fairly self-explanatory, there are a few particulars that any seller should be aware of before pursuing it. When you sell your property without the help of a real estate agent, you avoid the commission costs while also taking on all of the labor and risks that you would normally pay a real estate agent to do.
It takes a lot of will and effort to sell a home on your own. You'll be in charge of researching comparable sales in your area and determining a marketable price for your home, as well as all of the marketing, paperwork, and legal requirements that come with selling a home. If you make a mistake in any of these areas, you may face financial and legal repercussions that could have been avoided if you had sought advice from a licensed and competent agent.
Keep in mind that some jurisdictions require sellers to execute documentation such as closing and transfer documents with the help of a real estate agent, so if you want to do a For Sale by Owner, you'll need to verify your state's rules first.
Alternatives To The FSBO Approach
The primary problem with homeowners who decide to sell their homes on their own is that they are unaware of the complexities of the process and the experience and diverse abilities that a top agent brings to the table. As a result, it's not widely suggested for new sellers. Inexperienced sellers who sell on their own face numerous hurdles, including the need to manage a large amount of complicated paperwork and prevent real estate scams. Even a minor blunder can cost the seller time, money, and legal standing, making For Sale by Owner a significant risk. Next are some solutions and alternatives:

Sell to a real estate investor who intends to flip the house. You'll be able to sell quickly, but you could receive less than market value, although teams like those at Sell My House Fast are ready to offer you quality services that help you move on and build a new future after selling your home quickly and at market value. Relocating? Upgrading? Facing Foreclosure? Whatever your reason, Sell My House Fast is ready to buy your house.

Sell to a real estate developer. This is typically only an option if your house is a total wreck and/or is on a huge piece of property.

You can sell your property quickly by auctioning it off, but you'll probably get a lower price than on the open market.
Pros of Selling Your House FSBO
Not all real estate purchases are inherently difficult.
Using the For Sale by Owner approach might be advantageous in some cases. If you already have a strong, prospective buyer for the property, this is a fantastic opportunity. If that's the case, you'll need to consult with partners like an appraiser to determine a suitable selling price for the house and a real estate attorney to complete the paperwork.
If you don't have a purchaser in mind but still want to sell by owner, make sure you understand what you're getting yourself into. Use internet resources to market and list your house, learn about home staging basics, and double-check that you're following all of the legal requirements. Don't be shocked if it feels overwhelming; after all, there's a reason real estate salespeople are paid so well.
Might Get More Money From The Sale
You won't have to pay for the services of a real estate agent if you sell your home yourself.
Because real estate brokers can charge a portion of the sale price, doing it yourself might save you thousands of dollars —possibly tens of thousands, depending on the value of your home. The primary motivation for homeowners to sell themselves is to avoid paying a commission.
The difficulty, of course, is to make the sale happen without using a real estate agent. The National Association of Realtors indicates over 90% of all for-sale-by-owner listings fail, forcing the seller to hire a real estate agent.
Please read more below on how to sell a house without using a real estate agent. As an FSBO, your chances of success will skyrocket if you use these property sale ideas.
Have Complete Control Over The Sale
When you do it all on your own, you have full control over the sales process. You are under no obligation to listen to anyone's advice on how to sell the house. Even so, there are benefits and disadvantages to this process.
By being your own employer, you are forsaking the beneficial counsel and information of a potential professional. When you buy a house from the owner, you're on your own.
If a real estate agent is worth hiring, they will have other clients in addition to you. This means you won't be the agent's first concern.
When you sell your own home, on the other hand, you have the option of devoting all of your time and energy to the process. You'll need a lot of free time to market the house extensively, show it at all hours of the day and night, and be available to talk to possible buyers whenever they call.
Having time is only useful if you put it to good use. If you work during the day or evening when potential buyers want to inspect the home and are unavailable, it will be even more challenging to execute a house sale by the owner.
FSBO Sales Are Faster On Average
Selling your home yourself is a terrific method to save thousands of dollars. After all, the typical real estate commission ranges from 5% to 6%, or $12,500 to $15,000 on a $250,000 home. Given the enormity of this cost, there is a high chance you may sell your home faster than average. Still, don't forget to pay attention to all details to make it work.
Cons of Selling Your House FSBO
Marketing A Home Is Difficult
You may easily list your home on the internet. Everyone else, on the other hand, also can. Good marketing ensures that your listing is seen and that buyers who are a good fit for what you have to offer are aware of it. Yes, your home will be listed on the internet by a real estate agent. However, they will also spread the news to a network of buyers' brokers in your area.
The multiple listing service (MLS) and well-established online real estate sites play a role in this. Your agent can contact people who your internet listing could never reach, and in a far more appealing way than one of the thousands of listings on a website. The most successful real estate brokers have their own websites that serve as lead generators, making the FSBO process harder.
You Have To Qualify The Buyer Without Help
If you are fortunate enough to locate a buyer on your own, it is critical to ensure that they are qualified to purchase. One of the issues with selling by owner is not knowing how to assess a buyer's qualifications. Sure, you may believe that all you need is a mortgage letter, but sadly, it is not as easy as it sounds.
The distinction between being pre-approved and pre-qualified for a mortgage is significant. There have been examples of for-sale-by-owners getting burned because they didn't comprehend the difference between the two. Pre-qualifications aren't always worth the paper they're written on.
You Need to Make Sure Your Every Move is Legal in California

Each community has its own set of rules and restrictions when it comes to selling a home. You should familiarize yourself with what you expect as a seller and prepare all of the appropriate documents for a real estate transaction. This is essential information, so take your time and make sure you understand everything before moving forward.
Check to see if it is necessary to have a septic system check or a smoke/carbon monoxide detector examination before closing in your state. For example, there could be a slew of other seller restrictions, which differ by state.
One of the most common causes of lawsuits is a lack of knowledge of your state's disclosure requirements. Unfortunately, many for-sale-by-owners believe they can sell their home as-is and without disclosing any flaws. This is not the case in most states, and you may quickly find yourself in the heart of nasty litigation.
A Lot of Potential Buyers Will Lowball You
Certain purchasers, those looking for a good deal, are drawn to for sale by owner listings. Because you won't have to pay a real estate agent, they'll assume you're willing to sell for less, so be prepared to deal with such purchasers.
One of the most common misunderstandings about a house for sale by the owner is that they will keep all of the commission savings. This is almost rarely the case. Most buyers, in fact, want a piece of the real estate commission savings.
You Might Not Save That Much Money In The End
While you will not have to pay a real estate agent, your home will most likely not sell for as much as it would if you worked with one.
An inappropriate asking price for the home is one of the most common reasons for a failed owner-occupied sale. Pricing a home effectively without the help of a knowledgeable real estate agent or appraiser may be quite challenging. Two factors influence every home sale:
Price
Selling a home is practically impossible without the right price. The main reason why properties don't sell is that they're overvalued.
Marketing
A well-thought-out real estate marketing strategy aims to bring in as many qualified buyers as possible.
Without both of these, a for sale by owner listing loses its chance of receiving several offers. Even when everything is done perfectly, a for-sale-by-owner home rarely attracts a bidding war. A house for sale by the owner will never sell for more than the asking price unless there are many offers.
This relates to supply and demand rules. When you sell a home, the goal is to receive many bids from various parties. A seller is in the driver's seat when doing so. In such cases, the price is frequently bid up over the asking amount.
For any procedures, alternatives ought to be there, more in the case of selling your California home. Of course, you will choose the option that fits your needs and capacities, but having other ways of approaching the selling process is always welcome. Here are some issues to consider when starting to check alternatives.

Finances and Tax Implications Of Selling A House in CA
The financial side of the process can take anyone off guard, so make sure you have checked all the details before selling your house.
One approach to speed up the selling process is to price your home competitively. Overpricing will make you spend more time on the market, and you may end up selling for less nonetheless — it will just take you longer to get there.
You should price your home a little lower than other similar homes in your area to attract interest and a bidding war. The success of this method is determined by the state of your local real estate market and how homes in your neighborhood are selling.
When deciding on pricing, keep in mind the price range a majority of buyers in your area are looking for. If you advertise your property for $399,000, for example, it will appear in search results for anyone seeking homes under $400,000. However, if you price it at merely $405,000, it will never appear in their search results.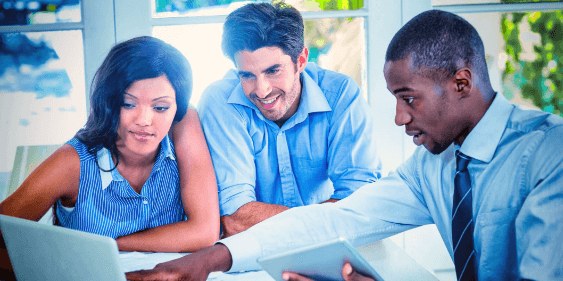 Cost of Selling a House With a Realtor
The average real estate commission fee is between 5% and 6% of the home's selling price. The terms of an agent's commission vary depending on the sale and the firm for which they work.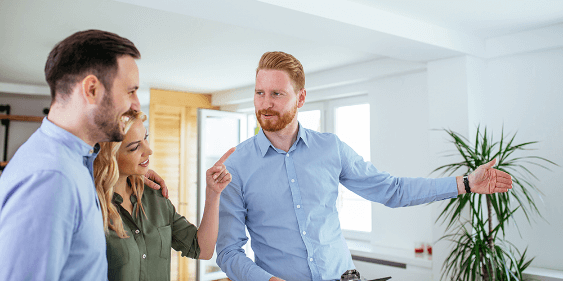 Cost of Selling a House Without a Realtor
You'll save money on the listing agent's commission if you sell for sale by the owner. Aside from that, you'll be responsible for the same closing fees as any other seller. Selling your home without a realtor, closing expenses typically range from 1% to 7% of the final sale price.
CA Taxes on Selling a House
The taxes charged will depend on how long you owned and lived in the house before selling it, as well as how much money you made from it. Up to $250,000 in profit is tax-free if you owned and resided in the property —for two of the five years prior to the sale. The tax-free amount increases to $500 000 if you are married and submit a joint return.
Capital Gains on Selling a House
Capital gains taxes are applied when selling a house or other investment for a profit.
If you sell a home within a year after purchasing it, the profit will be treated as a short-term capital gain for tax purposes. This indicates that the profit will be subject to ordinary income tax rates.
Now, if you've been a homeowner for more than a year, the profit will be taxed as a long-term capital gain. This will almost certainly be far lower than your ordinary income tax rate.
Selling a House with a Mortgage
Many homeowners use a mortgage to buy their properties. Houses are frequently sold before the mortgage is totally paid off. The sale of the home should be enough to pay off the remaining mortgage and, perhaps, leave you with enough profit to put down on your future home. You should be able to sell your home, pay off your mortgage, and move on to a new home and a new mortgage without difficulty if the real estate market has been relatively stable since you bought it and you've kept it in good condition. The situation becomes more complicated if the mortgage is not paid off in full when the house is sold.
Best Time to Sell a House
The term "optimal timing" to sell a home could be misleading. A variety of factors influence when to sell, including personal finances, needs, and the market. Knowing when is the best time to sell a house, on the other hand, may help you sell for a greater price. According to data from Zillow, the greatest time to sell your property is on a Saturday in the first half of May. Homes posted during this time period sold six days faster than the national average and for $1,600 more on average. The peak selling season differs depending on your local real estate market.
Finances and Tax Implications Of Selling A House
Selling a home is all about planning and paperwork. Before putting your house on the market, you should know what documentation you'll need ahead of time. Some of them are:
Mortgage loan documentation
Mandatory disclosures
Deed to the house
Documentation of property tax
The original sale contract
Final purchase and sale agreement
Insurance records of homeowners
Personal information (identification)
Paperwork For Sell A House By Owner
Some of the essential documents for a sell house by owner procedure are the following:

Home sales packages from US Legal Forms include all of the needed sales forms for homes for sale in your state.

The payment terms, insurance, purchase price, utilities, move-in date, property taxes, closing expenses, warranties, and other terms are all included in real estate purchase agreements.

These are the title paperwork that comes with a real estate contract.

A promissory note is a promise to pay that serves as proof of a loan.

The buyer does not get the deal until all payments are made pursuant to the contract for sale in a rent-to-own deal, also known as a land contract or contract for deed.
Paperwork For Selling A House Without A Realtor
If you want to sell your home privately, you might need the following documents:
Proof of your identity
Property title deeds
Form with property information form
All mortgage details
Shared freehold documentation
Acceptance of offer document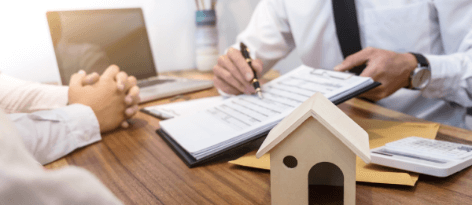 Tips To Sell Your House Fast in California
Deep Clean & Declutter Your Home
There are a variety of tactics for selling a property quickly, but if you're short on time, making your home's interior appealing to as many purchasers as possible is necessary. Here are some tips for the declutter of your home:
Get a storage facility and store any additional goods or huge furniture that makes rooms appear cramped, tiny, or cluttered.
Closets should be organized. Buyers are looking for storage space, so closets, storage rooms, and pantries will all be investigated. Don't overcrowd closets; allow enough open space to give the appearance that the house has enough storage.
Buyers are distracted by personal artifacts such as family photos, souvenirs, and religious items, which make it difficult for them to see themselves living in the house. Remove as many as possible.
Deep clean the baseboards, kitchen cabinets, bathroom tile, and carpets in every area of the house. In case you're limited on time, you might want to hire some help.
Pick The Right Sales Strategy
There are two traditional sales options —selling for sale by owner (FSBO) or using a real estate agent —as well as a few alternatives to consider when determining how to list your home.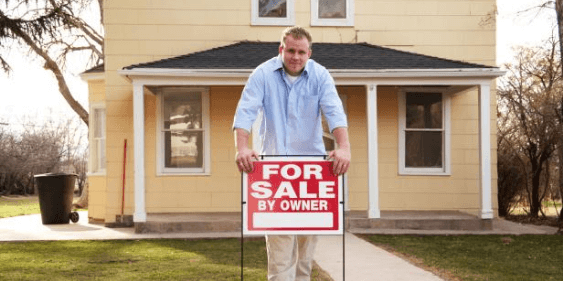 One of the major advantages of selling your home on your own is that you save money on commission (you'll save the 3% you'd pay your own agent, but you'll still have to pay the buyer's agency 3%). However, if you want to sell quickly on your own, you'll need to be ready to bargain like a pro. That said, prepare your mind to face all kinds of obstacles.
Prepare to haggle over escrow deadlines, manage contract papers, and visit an attorney to ensure that all documents are completed correctly. If you need to sell your house quickly, knowing the ins and outs of the process is critical.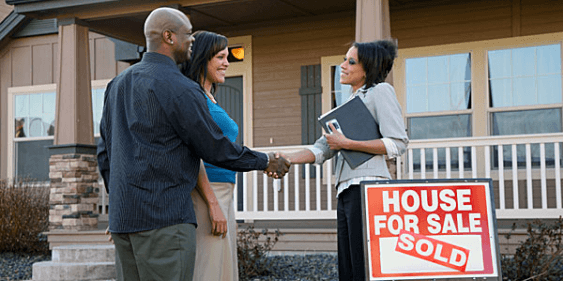 Hiring a professional real estate agent has the advantage of knowing what it takes to sell a home quickly in your location. Contract preparation, discussions, signing, and closing will all be streamlined. You'll have to pay them a 3% commission for their services, of course.
If you know your house will be difficult to sell, either because of a unique room or because you're selling in a slow market, offering incentives to potential buyers can help close or sweeten the deal. Repair or improvement credits upfront, paying the buyer's closing costs or included items like appliances that aren't normally included in a sale are all examples.
Repaint areas with peeled or scraped paint.
Tighten up any loose tiles.
Fix any sagging doorknobs.
Tighten any dripping faucets.
You might also think about investing in and making a few basic changes to your home to improve its appearance:
Repaint the interior with a fresh coat.
In the kitchen and bathroom, replace the cabinet hardware.
Any old or out-of-date light fixtures should be replaced.
Purchase matching (newer) appliances.
The exterior of your home is the first in-person impression that potential buyers will get of it, so it must be friendly, well-kept, and neat. Here are some suggestions for improving the curb appeal of your home to help it sell faster. When time is of the essence, consider hiring a professional landscaper to complete these real estate problems and chores quickly:
Hedges, shrubs, and overgrown tree limbs should all be trimmed.
Make sure pathways and sidewalks are free of debris.
Make sure the windows and doorknobs are clean.
Remove spiderwebs and trash from the front porch with a broom.
Replace any lights or mailboxes that are broken.
You should paint the front door.
You should plant flowers.
Take Professional Photography
While it may seem faster (and less expensive) to take a few images of your property with your phone, all poor listing photos may cause your home to languish on the market for long. According to data from the Zillow Group Report, 77 percent of recent purchasers said that professional images were extremely, very, or somewhat significant to their home-buying choice.
Investing in professional real estate photography is inexpensive, and if you use a full-service real estate agent, the images may be included. Ask for the services of 3D home tours and keep it available for any potential buyer.
Make sure your home is well-lit before taking photographs. Natural light will make a huge difference. Open the blinds, replace old light bulbs, or update fixtures.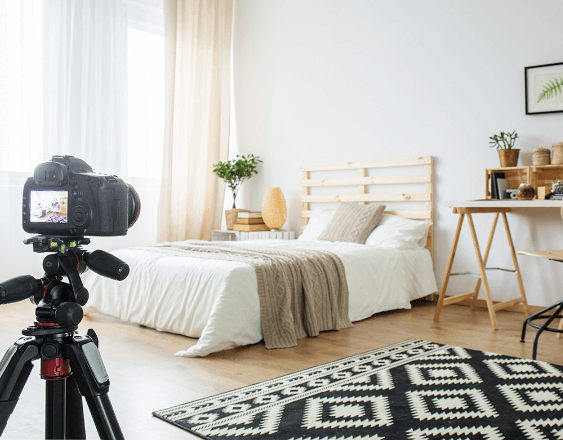 The beginning of May is traditionally regarded as the finest time of year to sell a house across the country. Homes advertised near the end of the spring and beginning of the summer tend to sell faster and for greater prices.
Selling a home and then buying another incurs fees, so renting out your home and moving back in when you return may be a better option. Renting permits them to do so while still having the possibility of selling later. Choosing whether to sell or rent a property isn't only a financial decision but a life one.