The Best Time to Sell Your Home in California
Timing is everything if you're planning to sell your property this year. As California sellers, you already know how crucial it can be to sell your home at the right time and reap the rewards of the current real estate market.
Prudent California homeowners are debating whether or not to put their homes back on the market because of the recent financial slump and the associated uncertainty.
The U.S. real estate industry (including the California housing market) is at an all-time high, with demand surging and house prices rising with historically low mortgage rates, even though caution is generally a good guideline for making critical decisions like selling your home.
With the help of this quick guide, we hope to address some of the most often asked questions about the health of the California housing market and determine whether or not it's a good time for homeowners to decide and sell their homes to a potential buyer. This guide will also help you with the home selling process and how to close a real estate transaction.
Selling Your Home in California
When it comes to housing costs, California trails just Hawaii and New York in annual America's Top States for Business assessment conducted by CNBC. Taxes are higher, housing is more expensive, vehicle insurance is more expensive, and everyday items are more expensive in California than in other states.
The population of the nation's most populous state has declined for the first time since it was created in 1850 for this and other reasons. That said, there are several considerations to make if you're thinking of selling your California home to either get out of debt or to find a better place for your family to live.
Here are some things to keep in mind while selling your California home:
Best Month To Sell a House in California
According to ATTOM's analysis of single-family home and condo sales over the past 10 years, May is the greatest time to sell a home, with a 13.4 percent seller premium.
Even so, when to sell your home is a personal decision that depends on a variety of factors, including your own objectives and circumstances. For most home sellers, May or June is the best time to put your California home on the market, particularly if you're looking to get the most money for the listing price.
Here is a table with basic data regarding the best time of the year to sell a home in California:
| Month | Median Sales Price | Median AVM Price | Seller Premium |
| --- | --- | --- | --- |
| May | $197,400 | $174,000 | 13.4% |
| June | $206,000 | $184,500 | 11.7% |
| July | $209,000 | $188,000 | 11.2% |
| April | $190,000 | $174,000 | 9.2% |
| August | $205,000 | $188,246 | 8.9% |
| March | $185,000 | $170,340 | 8.6% |
| February | $177,510 | $164,000 | 8.2% |
| September | $201,000 | $187,000 | 7.5% |
| January | $178,058 | $167,000 | 6.6% |
| November | $200,000 | $188,000 | 6.4% |
| October | $200,000 | $188,979 | 5.8% |
| December | $200,000 | $189,000 | 5.8% |
Source: ATTOM Data Solutions.
To give you a better idea of the general panorama, we're going to define the aforementioned concepts:
Sale Price Premium or Seller Premium is the difference between the median sale price in a given month and the annual average median sale price in California.
Median Sales Price: The median sales price is the price where half of the prices are higher, and half are lower. For example, if there are 15 prices for homes, the median price is the price where seven prices are higher, and seven prices are lower.
Median AMV: Automated valuation models (AVMs) are computer programs that use real estate data like comparable sales, property characteristics, and price trends to give an estimated value of a property's current market value. A written summary of the results is given in an AVM report.
Best Time to Sell to Maximize Profit
According to ATTOM, approximately 15 million purchase transactions took place during the highest-earning four months—April, May, June, and July— which were the most profitable.
Best Time to Sell Quickly
Have you heard about the "March Madness" that takes place in the California real estate market? That's right, this occurrence is known as the "magic window," and it takes place between the middle of March and the middle of April. The appearance of the window is more like that of a porthole, and only certain people are permitted to look out of it. If you want to sell your home quickly and for the highest possible price, you should constantly keep an eye out for this enchanted four-week window, and so should you, at least according to what your agent would tell you. If you put your house up for sale during these four hectic weeks, you'll see interest start to build up like a Swiss watch. You will be prepared to finish things off by the time June arrives.
Talk To a Real State Expert Today!
Best Times to Sell Your House By Location
According to real estate agents, these patterns can differ from one place to another. The table below displays the most profitable months to sell in five major cities in California, which are:
Los Angeles
San Francisco
San Diego
| City | Best Month for Selling | Typical Sale Price Premium |
| --- | --- | --- |
| Los Angeles | June | $36,750 |
| San Francisco | March | $68,667 |
| Oakland | June | $65,833 |
| Riverside | October | $9,083 |
| San Diego | July | $21,750 |
Source: Redfin Data Center, 2018.
How the Seasons Affect Home Listings
Despite the fact that seasonality affects every section of the country, its severity varies greatly depending on where you live.
According to the well-known National Association of Realtors, in the South and West, where temperatures are milder, there is less of a disparity between the peak and sluggish seasons. However, in the Midwest and Northeast, there is a greater disparity between summer and winter.
For California home sellers, seasonal patterns might offer them an idea of what is expected during the year. California usually shares the same climate all year long, and the seasons aren't extreme in most cities. The greatest contrast is between Northern and Southern California and the inland and coastal regions.
Selling a House in the Spring & Summer
Is it always preferable to list in the late spring? The answer is no. Depending on the age, condition, location, etc., of your property, this may potentially make it more difficult and/or expensive to sell.
For those who live in colder climes, spring and summer are the best times to put your home on the market. Buyers have tax refunds in their banks and families also prefer to acquire a new house before the start of the school year.
There's a chance that the longer days of the warmer months of spring and summer mean that people are more likely to go out and buy things.
In a few words:
During Spring: Demand from buyers often peaks in the spring, but inventory levels tend to rise as well, resulting in increased competition with other sellers.
During Summer: Competition is still fierce, but purchasers with children will be especially eager to move early summer or before the new school year begins.
Selling a House in the Fall & Winter
In September, the average seller premium declines to approximately 7.5 percent, which is less than half of what it was at its peak in May. The dramatic fall in the number of purchasers with school-age children who are looking for a home isn't a surprise.
Also, homebuying takes a back seat when the school year begins and the busy holiday season begins in late September or early October.
In the winter, the weather is just as important as it is in the summer. People tend to stay indoors as the days shorten and the weather drops. As a result, retailers will see a drop in sales. December is the worst time to list when it comes to a quick sale.
In a few words:
During Fall: Activity in the real estate market begins to slow down in the fall, and the level of competition among sellers also decreases.
During Winter: Although many California housing markets are at their slowest during the winter months, off-season purchasers are more qualified and serious.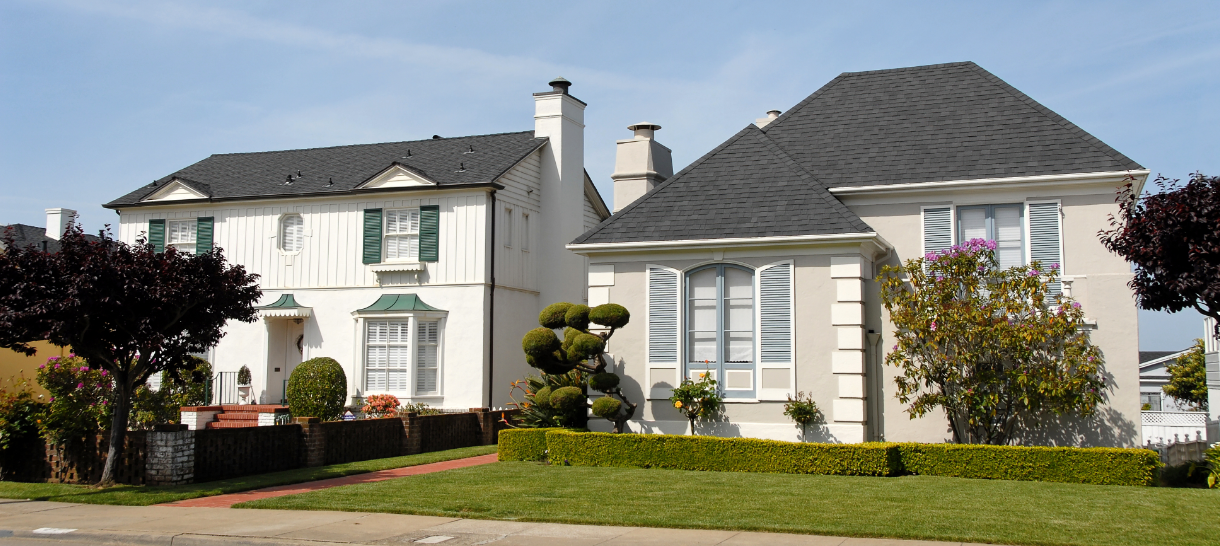 How Long Does it Take To Sell a Home in California?
Historical market trends and seasonal variables aside, whether you're in a seller's or buyer's market will have a significant impact on the time it takes to sell your home.
For example, homeowners in attractive areas like Oakland or San Jose can expect to sell their property within 32 or 36 days, assuming it's close to essential facilities in pristine shape and within 45 days of applying for a loan from start to finish.
Tips For Selling Your California House
In the present seller's market, you'll want to take advantage of the competitive location of your California house to sell quickly and for the best price possible.
As an additional step, sellers should carefully clean and organize the space they're hoping to sell, depersonalize decor for viewings, and possibly stage the house to make the greatest impression possible.
If they want to get the best price for their home, they may spend time and money on modest modifications to make it more appealing to buyers and sell more quickly, or they may complete extensive repairs.
A seller may earn more from selling their property as-is if they can take advantage of the high demand for houses in California and make the least amount of investment in improving the home's attractiveness and marketability.
Factors That Affect Real Estate Sales
The following are some local market circumstances and factors that affect real estate sales in California:
California Real Estate Market Trends
The number of homes for sale and active listings on the national level is cyclical, increasing in the late spring and falling to its yearly low at the end of the year.
Unemployment is closely linked to economic growth. Unemployment makes it more difficult for folks to save up enough money for a down payment on a home. However, even the dread of losing their jobs may deter people from buying a home.
About four years ago, mortgage rates were at an all-time low. The more expensive rates are, the more a buyer has to spend to get the house they want. Also, first-time buyers are more likely to buy when rates are low.
From 1996 to 2006, when the economy was doing well, many banks were eager to give out mortgages. They let people borrow large multiples of their income. Also, banks asked for very little money upfront.
Because it was easier to get a mortgage, more people were able to buy homes, which increased the demand for them. Since the credit crunch of 2007, though, it has been hard for banks and building societies to borrow money on the money markets. So, they have made it harder to get a loan, and now you need a bigger down payment to buy a house. This has made it harder to get mortgages, so fewer people want them.
Some of the most common deductions are for mortgage interest, contributions to a retirement plan or HSA, interest on a student loan, donations to charity, medical and dental costs, gambling losses, and state and local taxes.
As far as state taxes go, there are real estate transfer taxes in California, the state transfer tax is $0.55 for every $500 of the property's value, while the rates for county taxes vary a lot from place to place.
You also consider closing costs. It is a general term for the expenses and fees paid at the end of a real estate transaction. This includes title insurance, loan payoff, recording fee, real estate attorney fee, and outstanding bills.
The Real Estate Transfer Disclosure Statement (TDS) describes the condition of a property and, when it is sold, must be given to a prospective buyer as soon as practicable and before the transfer of title.
Enter Your San Diego County Address to
Get Your Free Cash Offer
When Should You Sell Your California House?
If you want to put your house on the market in the springtime, then it might be the best idea. This is the season when buyers emerge from their winter hibernation to flood the market.
However, seasonality isn't the only thing to consider when determining whether or not to sell your home. It's also critical to keep an eye on the local real estate market.
Selling during a slower month or time of year may be necessary due to unexpected life changes. It's fine! When it comes to deciding when to put your house on the market, the most significant element is your own personal preferences. The most important considerations are your particular personal needs, financial circumstances, and timetable.
Waiting for peak market circumstances isn't worth delaying a major life objective like retirement, finding a bigger house, or moving to a more convenient neighborhood.
What To Consider Before Selling Your Home
If you're going to sell, the greatest time is when you want to sell. You may decide to sell your home for a variety of personal reasons, including work changes, family changes, or simply because you're ready. Consider the following aspects:
The most typical reasons for people to sell their homes are job changes, relocations, a growing family, and downsizing. Family migrations can occasionally be scheduled to take advantage of favorable market variables, although job changes sometimes require a more strict timeline.
No matter why you're relocating, it's critical that you prepare yourself emotionally. You may find it difficult to let go of the memories associated with your family home, even if you're moving due for a rational reason, such as when you're an empty nester and downsizing. Give yourself some time to think about it.
If you've created significant equity in your house, you may be able to use it as a down payment for your ideal home or as a retirement fund.
Sellers in California's market are looking for strategies to sell their homes quickly and with as little bother as possible as demand and house prices continue to soar.
There has never been a better moment to sell your California house than right now, and there is no better method to do so than by calling our team at Sell My Home Fast. We buy homes in San Diego County and its surrounding areas such as Orange County, Los Angeles, Riverside, San Bernardino, and Imperial County.
With cash buyers, you don't have to wait for the perfect season to sell. If you want to save money by selling your homes, Sell My Home Fast's real estate professionals such as real estate brokers and agents are the best to work with. It is our goal at Sell My Home Fast to make your home-selling experience as painless as possible, so you can reap all of the benefits of selling without having to worry about commissions, hidden fees, pricey significant repairs, or any strings attached! Talk to our real estate agent now for more inquiries.
If  you have any further questions, please contact our team at Sell My Home Fast and let us assist you.