Selling a home without the professional help of a realtor in California may be an option if you want to save on real estate commissions. The standard real estate commission is 5 percent to 6 percent of the purchase price—shared between the two agents (the buyer's and yours.) So, if you sell your home for $250,000, you may have to pay your listing agency and the buyer's agent a total of $12,500 to $15,000.
Listing your home as "for sale by owner" or FSBO without a listing agent may help you keep an extra 2.5 percent to 3 percent in your pocket. Before you decide to list your home on your own, keep reading for ideas on how to sell your property in the California real estate market without the help of a realtor.
Why Sell Your Home Without An Agent?
California real estate agents are paid a commission (usually between 3% and 6%) on the sale of your home. Selling your home without a real estate agent can save you thousands of dollars, depending on the sale price of your property.
Furthermore, FSBO homes frequently sell faster than agent-assisted ones. According to the National Association of Realtors' 2019 Profile of Home Buyers and Sellers, 58 percent of for-sale-by-owner (FSBO) homes sold in less than two weeks. Many times, properties sold by owners are sold to personal acquaintances such as family, friends, coworkers, neighbors, or potentially even real estate speculators, and these transactions can often conclude considerably faster than a regular sale.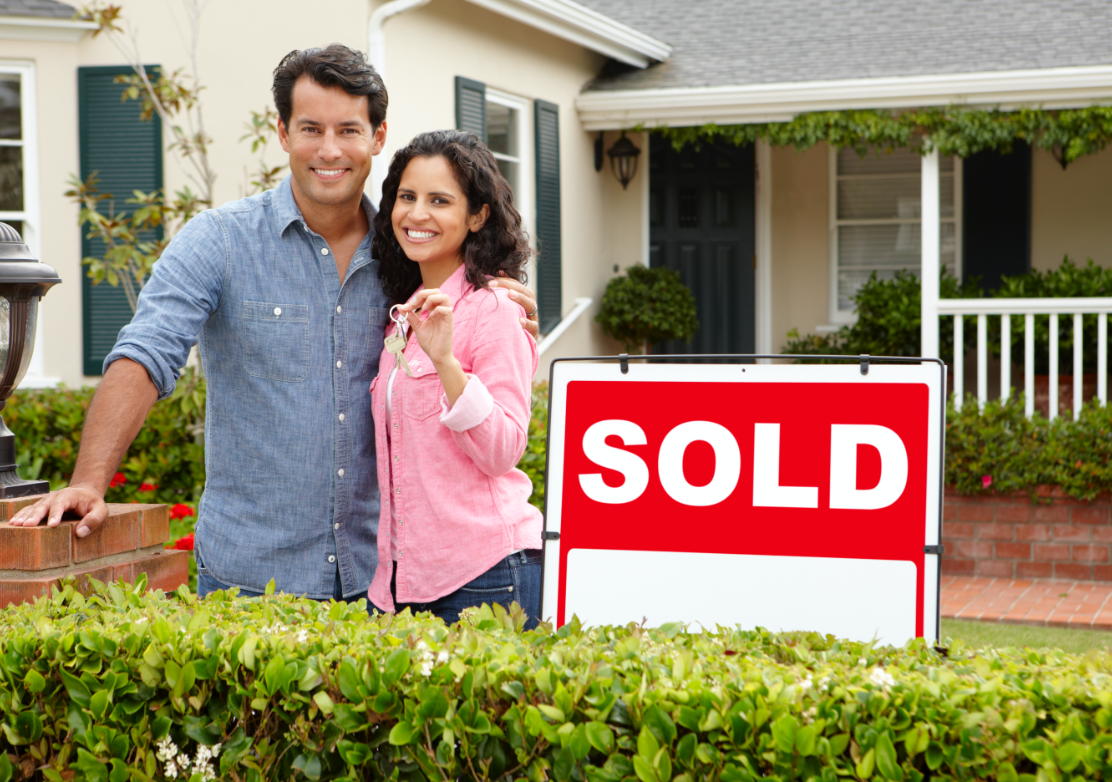 How Do You Sell Your Home in California Without a Real Estate Agent?
If you're wondering how to sell your house without a realtor, here are the general steps to take:
Determine How Much Your Home is Worth
The number one selling process is to examine previously sold similar properties in your region to get a feel of what buyers are willing to spend. Investigate how inventory is moving—are properties selling quickly, or are listings lingering on the market? If houses sell slowly, you may wish to price your home cheaper to attract buyers' attention. If you're having difficulty deciding on a price, try taking advantage of complimentary realtor consultations.
Get Your Home Market Ready
Before promoting your home, make sure you have at least one high-quality shot of each room, preferably two or three. Hiring a professional photographer may be worthwhile. Create a well-written synopsis to market the property as well. Examine other postings in your area or neighborhood to discover what you appreciate about the property descriptions. You can start promoting it to interested buyers once you have both.
There are various marketing methods for selling the property, with one of the most compelling being online. You can market your property for free on real-estate marketplace companies like Zillow, Facebook, Marketplace, Trulia, or Redfin.
Furthermore, depending on the state in which your home is located, several websites will allow you to pay a nominal flat cost to list the property for sale in the MLS. This gives you significantly more visibility than listing for free on each website.
You save money because there is no seller's agent; however, if a prospective buyer is brought to you through an agent, you may have to pay the buyer's agent's commission. Get your home ready with the following tips:
Declutter
Here are some tips for the decluttering of your home:
Get a storage facility and store any additional goods or massive furniture that makes rooms appear cramped, tiny, or cluttered.
Closets should be organized. Buyers constantly look for storage space, cabinets, storage rooms, and pantries. Don't overcrowd closets; allow enough open space to show that the house has enough storage.
Buyers are distracted by personal artifacts such as family photos, souvenirs, and religious items, making it difficult to see themselves living in the house. Remove as many as possible.
Deep clean the baseboards, kitchen cabinets, bathroom tile, and carpets in every area, and if you're limited on time, you might want to hire some help.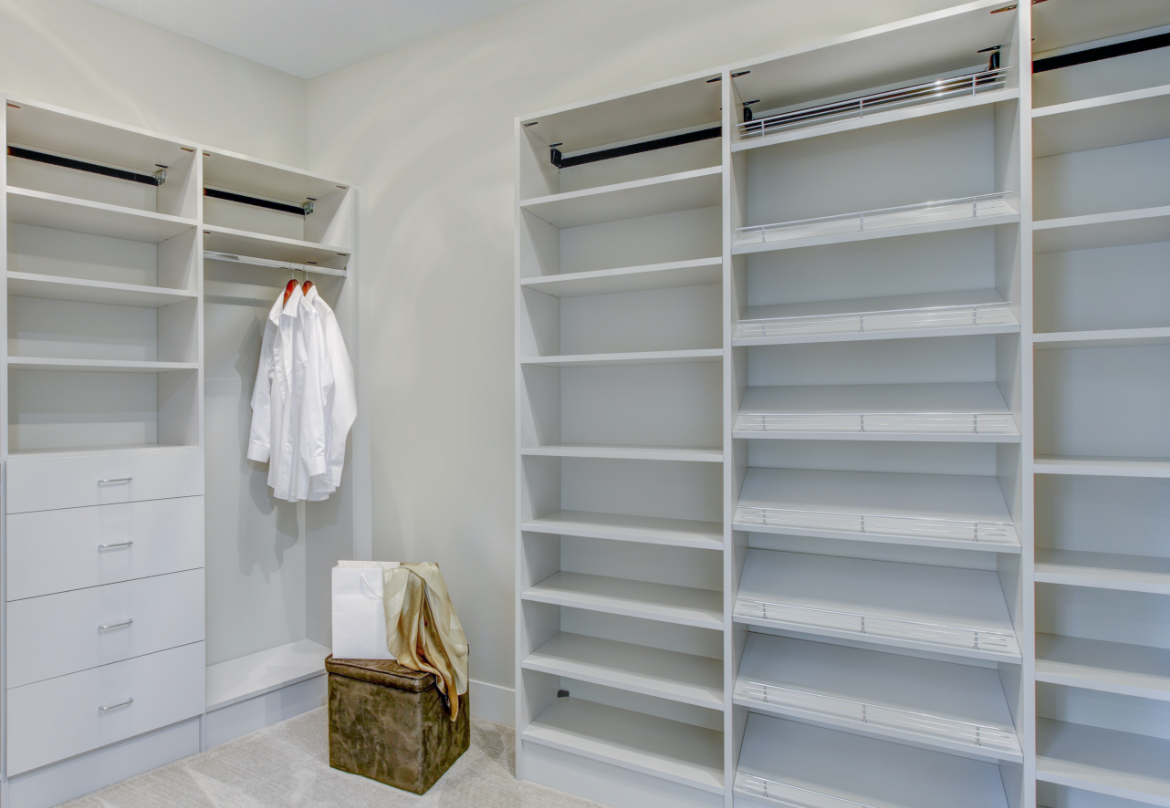 Make It Sparkle
There is no such thing as too clean when it comes to selling your home! Set up time in advance to deep-clean carpets and spruce up your windows and mirrors. Clean light fixtures as well as light and plug switches. Don't forget that crisp, freshly laundered bed linen and bath towels (ideally in a neutral color) are required. Last but not least, make sure that the floors and skirtings are immaculate. Cleaning your curtains is also a good idea.
Add Curb Appeal
The facade of your home is the first in-person impression that potential buyers will get of it, so it must be friendly, well-kept, and neat. Here are some suggestions for improving your home's curb appeal to help it sell faster without a realtor. When time is of the essence, consider hiring a professional landscaper to complete these chores quickly:
Hedges, shrubs, and overgrown tree limbs should all be trimmed.
Make sure pathways and sidewalks are free of debris.
Make sure the windows and doorknobs are clean.
Remove spiderwebs and trash from the front porch with a broom.
Replace any lights or mailboxes that are broken.
You should paint the front door.
You should plant flowers.
Talk To a Real State Expert Today!
Hire a Professional Photographer
Hire a professional photographer to take bright, professional shots of your home. A National Association of Realtors poll indicated that 44 percent of buyers browse online for houses, and 87 percent of those who look online find photographs useful. Professional photos may mean the difference between someone clicking on your ad and scrolling past to look at another property.
Promote, Promote, Promote
Every home demands a customized marketing strategy to maximize exposure, from luxurious waterfront estates to the most ordinary houses on the block. When promoting your home, do the following:
Take amazing photos.
Spread the word to all your acquaintances (friends, coworkers) and community.
Social media campaigns.
Put on the classic "For sale sign."
Try creating 3D Tours and Single Property websites.
Get an Attorney
When it comes to selling a home, each town has its own set of rules and regulations. It would be ideal to educate yourself on what to expect as a seller and prepare all necessary documentation for a real estate transaction. For this, an attorney is a great idea. You must take your time and make sure you understand everything before proceeding.
Check with your state to determine if a septic system inspection or a smoke/carbon monoxide detector assessment is required before closing. For example, there could be a slew of different seller regulations that vary by state.
One of the most prevalent reasons for lawsuits is failing to understand your state's disclosure standards. Unfortunately, many for-sale-by-owners assume they can sell their home as-is without reporting any issues. Now, this is not the case in most jurisdictions, and you may rapidly find yourself in the middle of a bitter legal battle.
Want To Talk With An Expert?
There is nothing we haven't been able to help with?
List The Property For Sale
You may quickly put your house for sale on the internet. Everyone else, on the other hand, can do so as well. A well-marketed listing guarantees that it gets seen and that buyers who are a good fit for what you have to offer are aware of it. Yes, a real estate agent will list your home on the internet. They will, however, notify a network of buyers' brokers in your region.
The multiple listing service (MLS) and well-established online real estate sites are aided by the multiple listing service. Your brokerage can contact people your internet listing will never reach in a far more enticing manner than one of the hundreds of listings on a website. Every successful real estate broker—or at least most of them— have websites that function as lead producers, which complicates the FSBO procedure.
Show The House to Potential Buyers
Think flawless while preparing your property for a viewing! Exceptionally clean, friendly, and tidy. To win the hearts and minds of potential purchasers, consider style, lifestyle, and creature comforts. Assume your property is being inspected for a 5-star hotel rating, and don't be afraid to surprise and excite your potential purchasers.
Typically, the real estate agent is in charge of negotiating and completing the transaction. It's a good idea to brush up on your negotiation abilities to guarantee you obtain the best price or feasible terms with your escrow agent. Once a purchase agreement is made, you can engage in a formal contract and have funds in an escrow company with a title firm of your choice. Communicate often with the title business to ensure that essential elements like a property inspection, appraisal, and title insurance are completed on time.
Selling your property without the guidance of a real estate agent is possible, and for many people, it is a simple and cost-effective solution. However, it is not without additional labor, and it does come with the danger of receiving less money for your home. If you decide to sell your house without the help of an agent, make sure you appropriately value your property and continue to educate yourself on what homebuyers are searching for.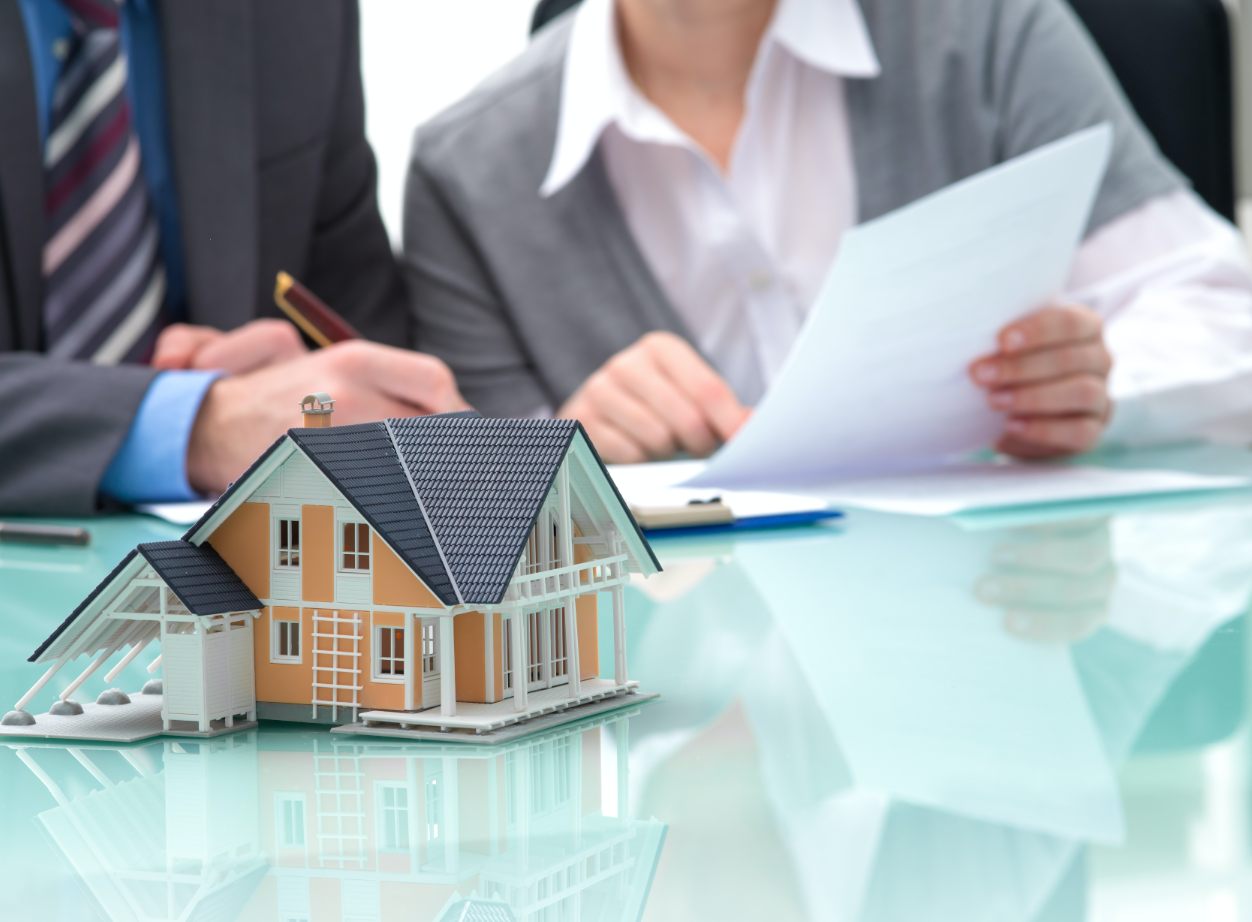 Potential purchasers may make a lowball offer or request repairs. If not, they could also request credit back instead of covering repair costs at closing. It is up to you to decide what you will and will not do to complete the transaction. You can even get creative during discussions just to get the sale closed.
Selling a House Without a Realtor Vs. Selling a House With a Realtor
Listing a home without an agent may be a challenging task as you'll be doing it all, or at least some of it with no one to help you with price, marketing, and negotiations.
While the information on the internet can aid you along the route, there are some limitations to what you can find online about conducting local market research. Some of the information agents obtain for you regarding comps and market trends may not be publicly available.
Even so, selling a house without a realtor has many advantages. First and foremost—and in terms of personal finance—choosing to sell a house without a realtor saves you money because you won't pay for realtor commissions. By selling your home by yourself, you'll be able to have more freedom. If you're finding it troublesome to manage the practicalities of selling a house, you can always call us at Sell My Home Fast to do all the hard work for you, so you won't have to spend additional money, as you would with a realtor agency.
Next are some aspects to consider about selling your house with and without a realtor:
Selling to an Instant Buyer
Another option for selling without an agent that may be less time-consuming is to hire an iBuyer or "instant buyer" service. An iBuyer is a firm that buys houses from sellers directly.
You input information such as the number of bedrooms, the number of stories, the number of bathrooms, and your zip code. Then they make you an initial offer. If you accept the offer, then an inspector will come to your home to evaluate it, and then you'll receive a final proposal that shows how much money you'll make from the purchase after repairs and closing fees are deducted.
These platforms frequently charge a service fee, which might reduce your profit, but the simplicity of not having to tour purchasers or negotiate repairs outweighs the cost.
Risks of Selling Without an Agent
The greatest danger of selling your house without an agent is that you will lose money. The National Bureau of Economic Research denies the assumption that agent-assisted home sales on MLS sell for more than FSBOs. When all variables are controlled, FSBO sellers benefit financially from commission savings. On the other hand, listings on MLS tend to move more quickly than listings on FSBO sites.
Making decisions without conducting research can result in the following outcomes: If you overprice your home, it may sit on the market. If you price your home too low, you may be leaving money on the table. If you make too many changes, you may not get a return on your investment.
Another potential danger is the cost of litigation if something goes wrong. Realtors carry errors and omissions insurance, which covers litigation in the event of a clerical error or a transaction disagreement. If you sell without an agent, you will be on your own if an issue emerges.
Selling a home without a realtor places you in a position of greater responsibility. If you don't have the time to research and display the house, paying a seller's agent 2.5 to 3 percent may be worth the peace of mind.
3 Ways to Sell Your House Without a Realtor in California
Sell Your House to a Cash Buyer
Consider selling your house for cash if you need to sell it quickly. Cash buyers, including iBuyers and house buying firms, are individuals or entities who pay money for your home and do not require lender financing. Cash buyers provide sellers with convenience and predictability, albeit at a higher transaction charge.
You Can Avoid Home Inspection Delays
According to the National Association of Realtors, inspection concerns account for 16% of closing delays. If you sell your house as-is to a cash buyer, they may not force you to execute the home inspection-required repairs. Some cash purchasers may not even require a house inspection.
No Need To Deal With An Open House
Put away the cleaning materials because no one will be arriving for viewing at the last minute. Consider how much time you'll save on your already hectic weeknights and weekends.
A Home Makeover Is Unnecessary
Because this is an as-is situation, you will not need to climb up on the roof, repaint the rooms, or get contractors to come out and estimate a project. You can also avoid the cosmetic renovations generally required to increase your home's marketability and attract purchasers. Therefore, you can avoid clearing, staging, painting, and upgrading hardware and fixtures.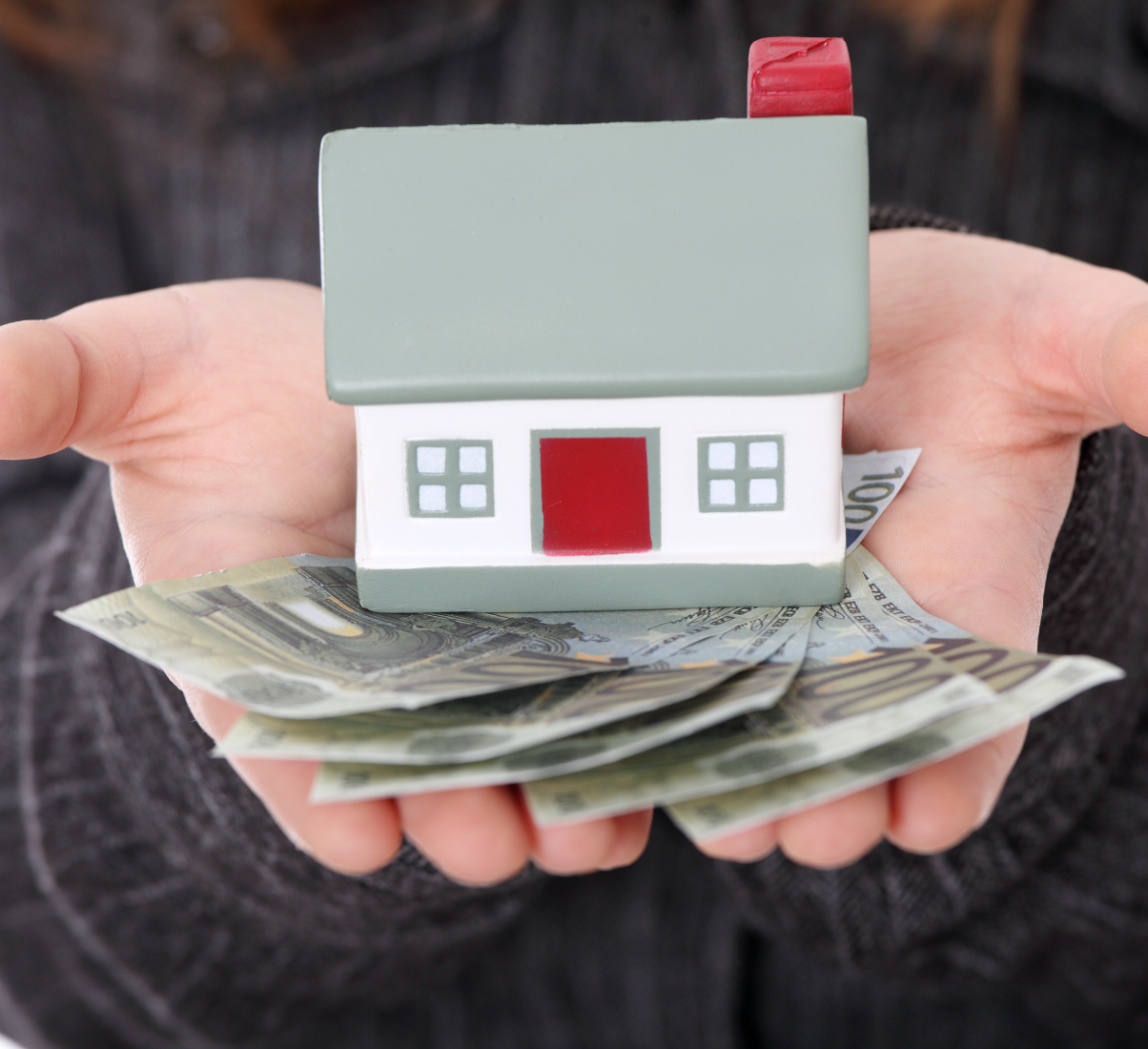 You Will Likely Sell For Less Than You Want
Convenience comes at a cost. The cash buyer's tactic is to leverage a lower price by exploiting the seller's demand for convenience. According to a Collateral Analytics analysis, iBuyer costs sellers approximately 13% to 15% of a home's sale price; these fees are much higher than real estate agent commissions, which average between 3% and 6%. So, if your house sells for $300,000, you'll lose $30,000 in profit.
Because many cash purchasers are flippers or investors, they do not want to pay more than is necessary to complete the transaction. They'll need to spend money on your house after buying it to flip it for the highest possible profit. Furthermore, they know that some vendors are willing to make a financial compromise in exchange for speed and convenience.
If you want to get as close as the ideal price for your property, sell it to a family who intends to live in it and enjoy it, rather than a family who is only interested in the money.
Very Little Chance To Get a Bidding War
In a seller's market, buyers frequently battle to buy a home in what's known in real estate as a bidding war. A seller can obtain a sale price far higher than the initial listing price when this occurs. Even so, if you sell your house to a cash buyer, you will miss out on the opportunity to start a bidding war.
Because cash purchasers buy houses by the thousands, they're only interested in yours if it's a good deal. If a competing bidder offers you more, they will usually let your home go rather than raise their price and therefore reduce their future profit.
If you want to sell your property for cash, use the Sell My Home Fast platform to ensure you get the most cash for your home.
Sell Your House To Someone You Know (With an Attorney)
If you have the luck of having a buyer waiting in the wings, you might explore selling your home without any realtor.
Attorneys specializing in real estate transactions can assist you in drafting and interpreting the seemingly unending pile of closing paperwork, including contracts and legal documents. Depending on the state you live in, you may even be obliged to have a real estate attorney present at closing, whether or not you are selling your house through a real estate agent.
A Real Estate Attorney Will Handle The Contract
Your attorney will draft contracts that include inspection and appraisal deadlines, any conditions, caveats, and contingencies, as well as the sale price and closing dates.
Enter Your San Diego County Address to
Get Your Free Cash Offer
The Legal Advice From The Lawyer Will Prevent Disputes
Having an attorney assist you with the procedure can be beneficial, especially if problems arise since they can step in to help resolve conflicts or prevent them from developing in the first place. The failure to disclose property issues and the inability to agree on a moving date are two common sources of contention.
Cheaper Than Working With a Real Estate Agent
Hiring an attorney is not inexpensive, but it is less expensive than the commission you would pay if you worked with a real estate agent (realtor fees are typically 5.8 percent of the final sale price). Real estate attorneys' hourly rates usually range between $150 and $350 per hour. For example, if you sell a $250,000 home, the agent will receive $15,000 (or 6%) and that's their competitive buyer's agent commission.
An Attorney Will Not Negotiate For The Best Possible Price
An attorney will assist you in closing your house sale without running into legal complications, but they will not help you sell your home for the highest feasible price. You'll need a top real estate agent for that.
Unlike agents, attorneys will not showcase or publicize a seller's home, attracting a vast pool of potential buyers. Agents may also be familiar with the market and can assist sellers in choosing a sales price.
Agents are also adept at developing successful pricing strategies and assisting you in negotiating the greatest price for your home. If you sell your property without an agent, you may undersell it, especially if it's to someone you know and there are personal feelings involved.
You Might Sour The Relationship With The Buyer
When selling a house to a friend or family member, there are clear dos and don'ts. Thousands to hundreds of thousands of dollars are at stake. To close a sale that will satisfy both parties and maintain the relationship, you must remain professional throughout the process and keep your cool throughout price negotiations. That's one of the reasons why people hire local agents from a real estate investment company.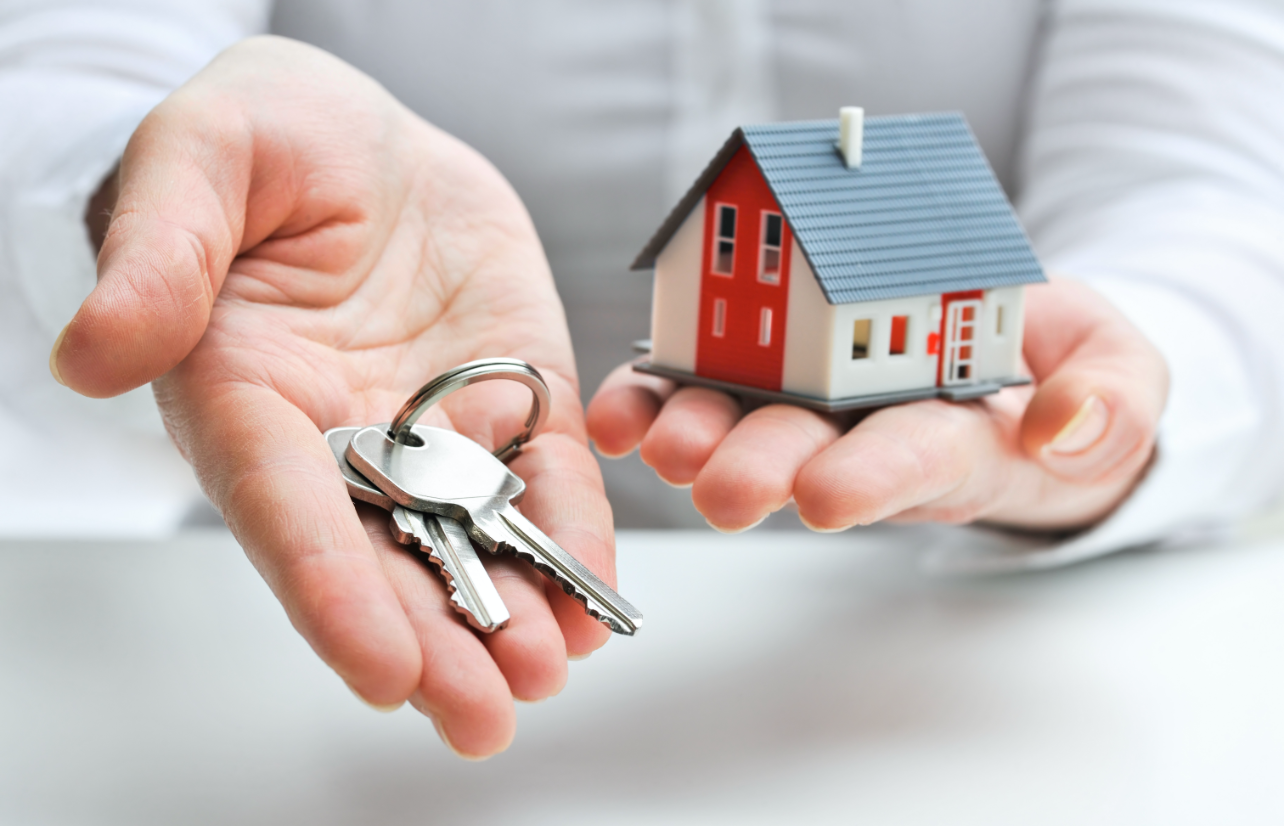 FSBO, Sell Your House On The Open Market
California sellers are often lured to selling FSBO because they want to save money on agency commissions and have complete control over the process. However, with increased power comes increased responsibility. To sell your property on the open market, you'll need to advertise and market the listing, set a reasonable price for it, and have walk-throughs and open houses.
Few homeowners are ready to undertake these tasks and risk selling their homes for a lower price. According to the National Association of Realtors, FSBO sales accounted for only 8% of all home sales in 2018. But if you're good at marketing, interior design, networking, and bargaining, you might be able to pull it off.
Save On Real Estate Agent Commission Fees
You can keep the 3% commission money that would ordinarily go to the listing agent's commission. However, remember that you may still be required to pay your buyer's agent commission fees, which are typically 3% of the home sale price.
 It's Easy To List Your Home on the MLS
You can market your home listing on a website (which will cost you roughly $200, followed by $50 per month) or on your personal Facebook profile. However, to reach the most significant potential audience, you should list your home on the MLS, which is where 9 out of 10 sellers list their homes. Access the MLS for $50 to $500 by using a flat-fee MLS listing service.
Less Likely To Fetch Your Desired Price
According to Collateral Analytics, real estate agents sell properties for 6% more than FSBO sellers. According to the National Association of Realtors, the average FSBO home sold for $217,900 in 2018, compared to $295,000 for agent-assisted homes.
There are a variety of reasons why FSBO houses typically sell for less:
Buyers' agents outbid FSBO sellers in negotiations.
FSBO sellers frequently fail to set a competitive listing price. They lose money when they underprice their homes. When they overprice their properties, they cause them to sit on the market, resulting in lesser bids over time.
A home inspection report may disclose problems that the seller cannot fix effectively. They may agree to too many repairs and lose money selling their house. Alternatively, they may push back too aggressively and persuade the buyer to back out of the sales contract.
More Time Consuming
If you intend to work as your own agent, be prepared for it to feel like a part-time job. The seller must use social media, flyers, and open houses to market their home. As a seller without an agent, you must also be accessible to reply to queries on days, nights, and weekends. If they do not promptly respond to an email or phone contact, they risk losing the buyer, who may find another home in the meantime.
The Responsibility Falls Entirely On Your Shoulder
You may easily hire a professional photographer to shoot interior and outdoor photographs of your property for an average cost of $110 to $300. Professional images, however, can not compensate for a crowded or badly set home.
Tips To Sell Your California House Without a Realtor
There are certain advantages and disadvantages to selling a home without the assistance of an agent. A homeowner attempting to save money by selling their own home is admirable, and it's possible. If you happen to be one of these people, make sure you understand that putting a home for sale by an owner is a lot more complex than you might believe! But not impossible, as it is perfectly viable to sell your home for the best price. Even so, before you take the plunge, make sure you understand the disadvantages and benefits of the for sale by owner process.
1. Do The Research And Set A List Price
If you know your house will be challenging to sell, either because of a unique room or because you're selling in a slow market environment, offering incentives to potential local buyers can help sweeten the deal. Repair or improvement credits upfront, paying the buyer's closing costs or included items like appliances that aren't generally included in a sale are all examples.
2. Get The Home Ready For Showing
Some basics of getting your home ready for showing include making sure your home is clean and that it gets the best light. Also, depersonalizing the house is critical to appealing to as many people as possible. Eliminate particular objects or decor that may look too kitschy or just too similar to your personality. After you've done all of this, you might want to start staging your property by rearranging furniture and decor or even repainting to make it look as appealing to the eye as possible.
3. Hire a Good Photographer
While it may seem faster (and less expensive) to take a few images of your property with your phone, all poor listing photos may cause your home to languish on the market for long. 
Professional real estate photography is inexpensive, and if you use a full-service real estate agent, they may include the professional photos. Ask for the services of 3D home tours and keep them available for any potential buyer. 
4. Advertise Your Listing
Back in the day, you'd put up a sign in your yard and hope for the best. There are more possibilities nowadays. Many homebuyers begin their search online. If you want to sell it without using an agent, you may list it on the  FSBO.com website for roughly $100 for a year. The listing will also show on the real estate website Redfin instantly.
Also, consider signing up for the Multiple Listing Service (MLS), which real estate agents utilize, to reach more people while selling your home without the help of an agent. It costs around $400 per year and can be done through EntryOnly.com, FSBO.com, Owners.com, and ForSaleByOwner.com.
5. Get All The Help You Can
It's no easy task to sell a home, so if you can get knowledgeable people to help you —like an attorney or agent— you must do it before anything else. Still don't know how to sell your home and need the cash as soon as possible? Our team at Sell My Home Fast will answer all your questions. Let us buy your property without the hassle of dealing with legal procedures and such.
6. Be Punctual When Answering Inquiries
Don't leave any calls unanswered or messages unseen. You must respond to all questions and doubts about your properties as quickly as possible because, as we said, selling a home by yourself is a part-time job and maybe even a full-time one. Potential buyers won't have much patience for sellers that take hours or even days to respond to emails, messages, or phone calls with fundamental questions about your property. 
7. Be A Smart Negotiator
You almost definitely have a target price in mind. However, it is critical that this pricing is based on fact rather than your own circumstances. You may be considering relocating to a more costly region or purchasing a larger home, but these considerations have little bearing on how much your existing home is worth.
The first step in negotiating a house price should have occurred before you ever agreed to put your home on the market, so make sure you obtain an accurate valuation to comprehend the specific value of your property in today's market conditions. From there, you can start putting your conditions when it comes to negotiating with prospective buyers.
8. Handle The Paperwork Smartly
Selling a home is all about planning and paperwork. Before putting your house on the market, you should know what documentation you'll need ahead of time. Some of them are:
Mortgage loan documentation

Mandatory disclosures

Deed to the house

Documentation of property tax

Insurance records of homeowners

Personal information (identification)

The original sale contract

Final purchase and sale agreement
If  you have any further questions, please contact our team at Sell My Home Fast and let us assist you.